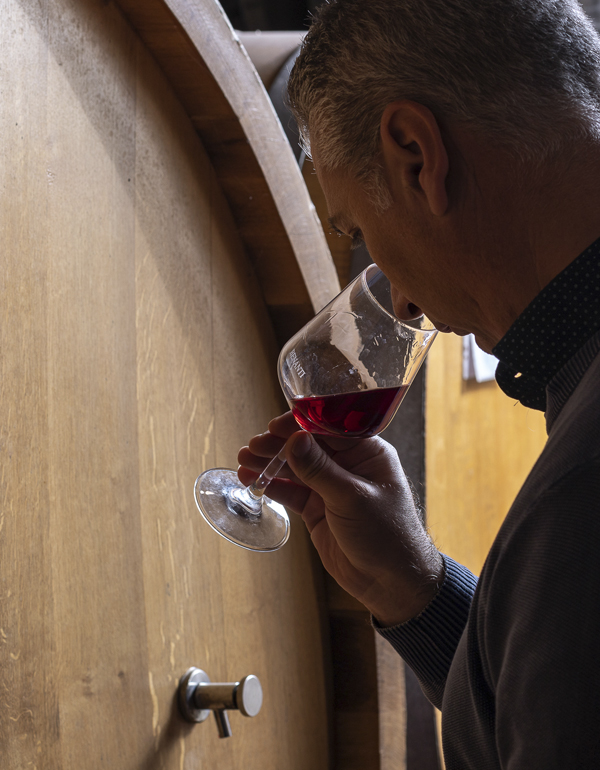 Absolute Excellence

Character, authenticity and elegance.

Our quest for excellence in the vineyard and cellar also guides the winery's philosophical and technical approach. Benanti wines are inscribed with character, authenticity and elegance, virtues that make them recognizable and memorable, avoiding ephemeral novelties and fashions of the moment.
Benanti's wine making history is synonymous with Etna wine making history. In fact, the hard work and excellent wines produced at this historic winery are what catapulted this unknown part of Sicily to the enological forefront. Benanti's wines are among the best made on the volcano today. ROBERT PARKER/THE WINE ADVOCATE - Monica Larner, Italian Reviewer
Absolute Excellence

Know-how.

The "know-how to make wine" has its roots in time and territory. The vines are indigenous; the grapes are harvested by hand; the high planting densities are combined with low yields; the winemaking, careful and prudent, takes place with the help of autochthonous yeasts that have been selected in the vineyard and cellar. Making wine on Etna obliges a profound respect for the unique historical vocations on each flank of the volcano, and always allowing yourself to be guided by the territory and the inseparable centuries-old bond of vine and slope.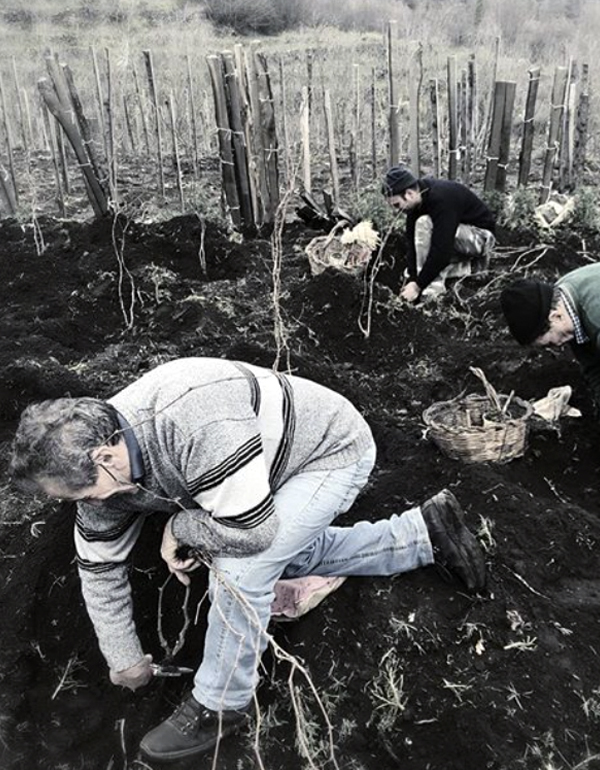 If Nerello Mascalese, Nerello Cappuccio and Carricante have become superstar grape varieties, along with Etna wines in general, credit needs to go to the Benanti family (...), who were by far the first to believe in this mountain viticulture. Today Benanti makes what might be Italy's best white wine, the Etna Bianco Superiore Pietra Marina, as well as the best version of the mono-variety Nerello Cappuccio, a wine that shows that this variety does not necessarily have to be play second fiddle to the more famous Nerello Mascalese. VINOUS.COM - Ian D'Agata, wine writer and author of internationally renowned books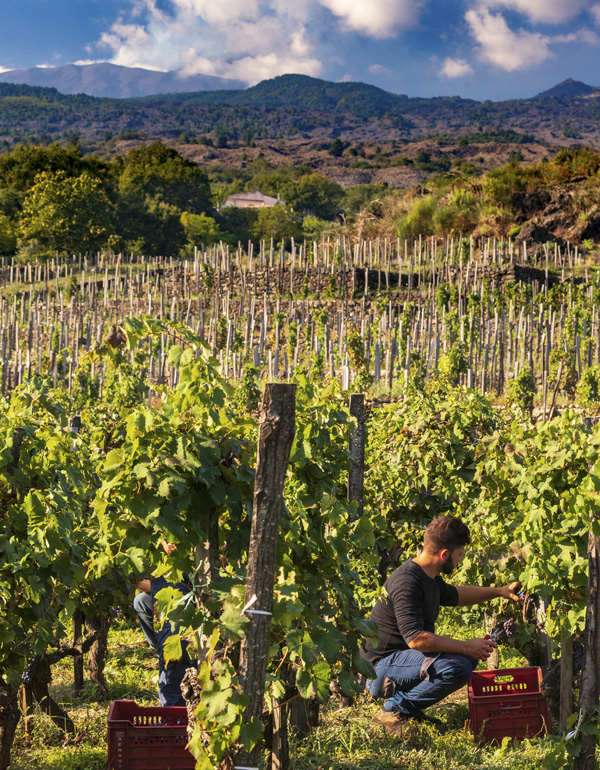 Absolute Excellence

Integrity and respect for the environment.

We were born on Etna, we are a native family that respects and protects our volcano. The emotions and Etna character found in every glass of Benanti wine are the result of our deep love for the territory, which has guided our work as winemakers for generations, from safeguarding our traditional landscape to our daily commitment in the vineyard and the preservation of our bottled wines.
Acknowledgments
Nothing gives more satisfaction to the Benanti family than making recognizable wines with great character, typicity and elegance, capable of generating strong emotions in those who drink them and worthy of being remebered over time". Notes of appreciation from all our Clients join innumerable mentions in publications such as Wine Spectator, Decanter, Wine Advocate, Jancis Robinson, Wine Enthusiast, Wine & Spirits, Vinous.com, New York Times, SOMM Select, Food & Wine Magazine, Forbes, Slow Wine, Bibenda, VITAE, Vinibuoni d'Italia, La Revue du Vin de France, and more.
Gambero Rosso/Slow Wine

"Italian Winery of the Year", 2007

Gambero Rosso

12 "Tre Bicchieri" awards from 2007 to 2019

Wine&Spirits Magazine

"Top 100 Winery", 2012

Wine Spectator

"Finest Italian Wines: 100 Great Producers", 2015, 2019, 2020